GRAND MARNIER storia e patrimonio
IL FASCINO DI ESSERE UNICI. FIN DAL PRINCIPIO.
Louis-Alexandre Marnier Lapostolle ebbe l'idea audace di creare un blend unico, sofisticato e all'avanguardia. Un liquore che affascina il mondo da più di sei generazioni. Scopri la storia di Grand Marnier.
1827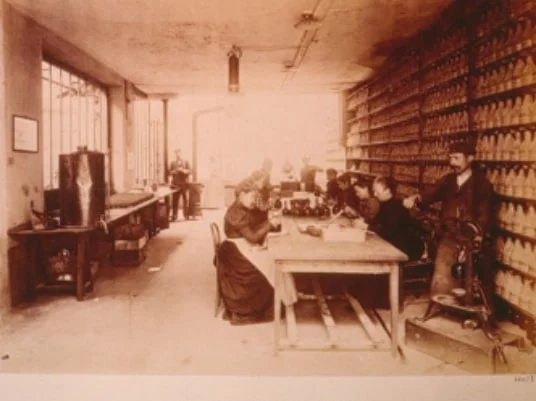 Distilla la storia
LA FONDAZIONE
---
Le origini di Grand Marnier hanno inizio quasi due secoli fa, quando Jean Baptiste Lapostolle costruisce una distilleria di liquori alla frutta di alta qualità a Neauphle-le-Château, una piccola cittadina appena fuori Parigi. La sua distilleria si guadagna ben presto una reputazione eccezionale.
1876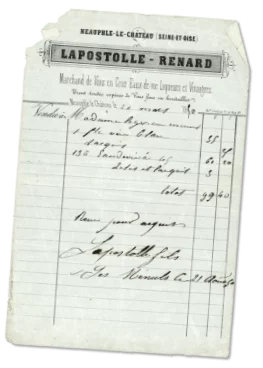 L'ALLEANZA
Parigi, città dell'amore
---
Grand Marnier nasce quasi due secoli fa, quando Julia Baptiste, nipote di Jean Baptiste Lapostolle, sposa Louis-Alexandre Marnier. I Marnier erano una famiglia di commercianti di vino che si occupava della distribuzione dei prodotti di Lapostolle. Con l'unione di Julia e Louis-Alexandre, il cui amore sboccia a soli 25 km a est di Parigi, nasce La Maison Marnier Lapostolle.
1880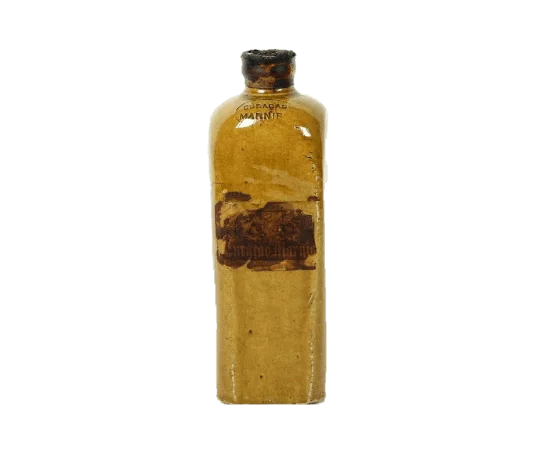 "GRAND MARRIAGE"
La nascita di un mito
---
Louis-Alexandre Marnier Lapostolle ebbe l'audace idea di abbinare il cognac a una rara varietà di arance dei Caraibi. L'idea di unirli era straordinariamente innovativa. Nasce così Grand Marnier, liquore all'arancia e cognac la cui ricetta è rimasta invariata da allora.
1880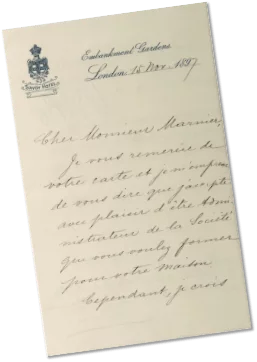 IL NOME
IL NOME dice tutto
---
Quando Louis-Alexandre crea la ricetta, la chiama Curaçao Marnier. César Ritz, suo fedele amico e leggendario fondatore dell'Hotel Ritz, gli suggerisce però un nuovo nome. All'epoca, la moda parigina voleva che tutto fosse "piccolo". Così pensa al nome "Grand Marnier": "Un gran nome per un gran liquore!"
1892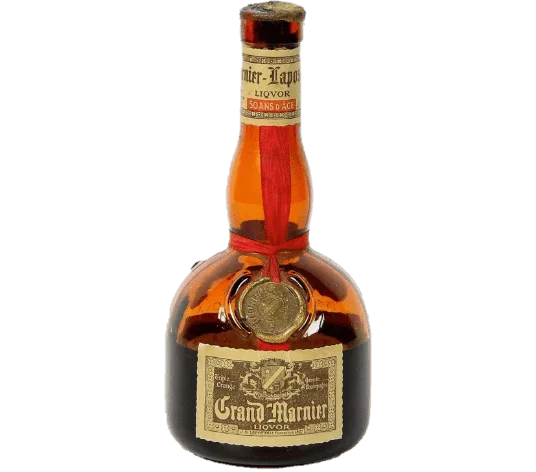 UN'ICONA INCONFONDIBILE
UN DESIGN SOFISTICATO
---
Louis-Alexandre registra la forma inconfondibile della bottiglia, ispirata alla silhouette di un tradizionale alambicco da cognac e disegnata dai maestri del cristallo di Baccarat, la storica cristalleria francese. A questa aggiunge anche il sigillo in cera e il nastro, prima in giallo e poi nell'iconico rosso. Questi elementi diventano la cifra distintiva di Cordon Rouge, tuttora attuale. Il tocco francese si riflette anche nell'aspetto.
1880 - 1914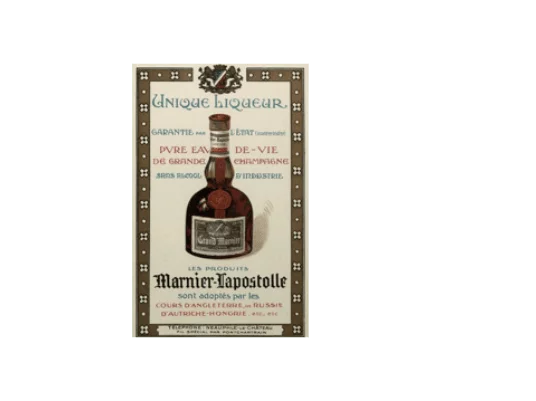 LA BELLE ÉPOQUE
Nel cuore dell'Art Nouveau
---
At the end of the 19th century, Paris was in the heart of what was called "la Belle Epoque": within three decades the Eiffel Tower, the Métro, and the Opera were built. And the first public projection of a motion picture took place. During these great times, Grand Marnier became with its unique blend an absolute protagonist.
1927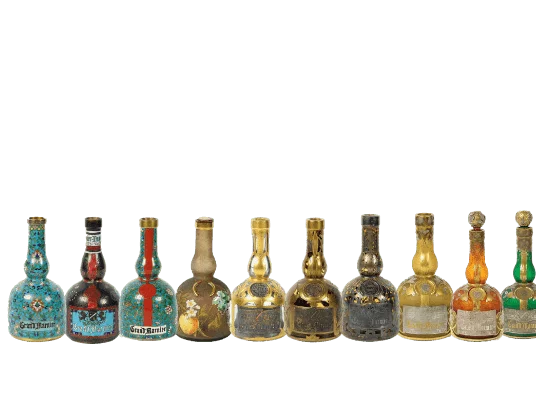 LE EDIZIONI SPECIALI
IL PRIMO SECOLO
---
Per commemorare il 100° anniversario della Casa di Marnier-Lapostolle, nel 1927 è stata creata una cuvée speciale in quantità molto limitate: Grand Marnier Cuvée du Centenaire, eccezionalmente composta da Cognac extra vecchi dei migliori cru. Per l'occasione alcuni tra i migliori artisti hanno realizzato dei disegni originali per la celebre bottiglia. Queste furono le prime Bottiglie in Edizione Limitata.
XX Secolo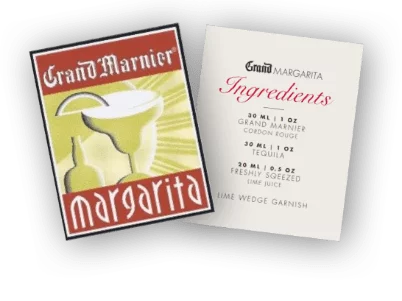 XX SECOLO. COCKTAIL IN EVOLUZIONE
SU ENTRAMBE LE SPONDE DELL'ATLANTICO
---
Nel 1969 Joe Gilmore, indimenticabile capo barman dell'American Bar al Savoy di Londra, crea il cocktail Moonwalk utilizzando il Grand Marnier per celebrare i primi passi dell'uomo sulla luna. Era solo l'inizio. Nel 1970 l'azienda inizia a esportare i suoi prodotti in maniera massiccia, principalmente verso gli Stati Uniti: il Grand Margarita è un gran successo degli anni '80. Il mondo dei cocktail era ufficialmente entrato in una nuova era.