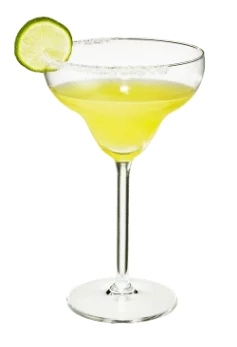 Our cocktails
Grand MARGARITA
HOW TO MAKE GRAND MARNIER MARGARITA recipe
Fill a wide, shallow dish with 2-3 mm of fine salt.
Cut a lime in half at the width, and rub around half of the rim of a margarita glass. Cut a thin, crosswise slice from one of the lime halves as a garnish.
Holding glass upside down, dip the wet rim delicately into the salt.
Shake Grand Marnier®, tequila and lime juice with ice in a cocktail shaker. Strain into the glass and place the lime garnish on the rim. You are ready to enjoy the best premium Grand Marnier Margarita.
Grand Marnier takes cocktails to a more sophisticated level, straying from conventional luxury with a creative, unique and refined twist.