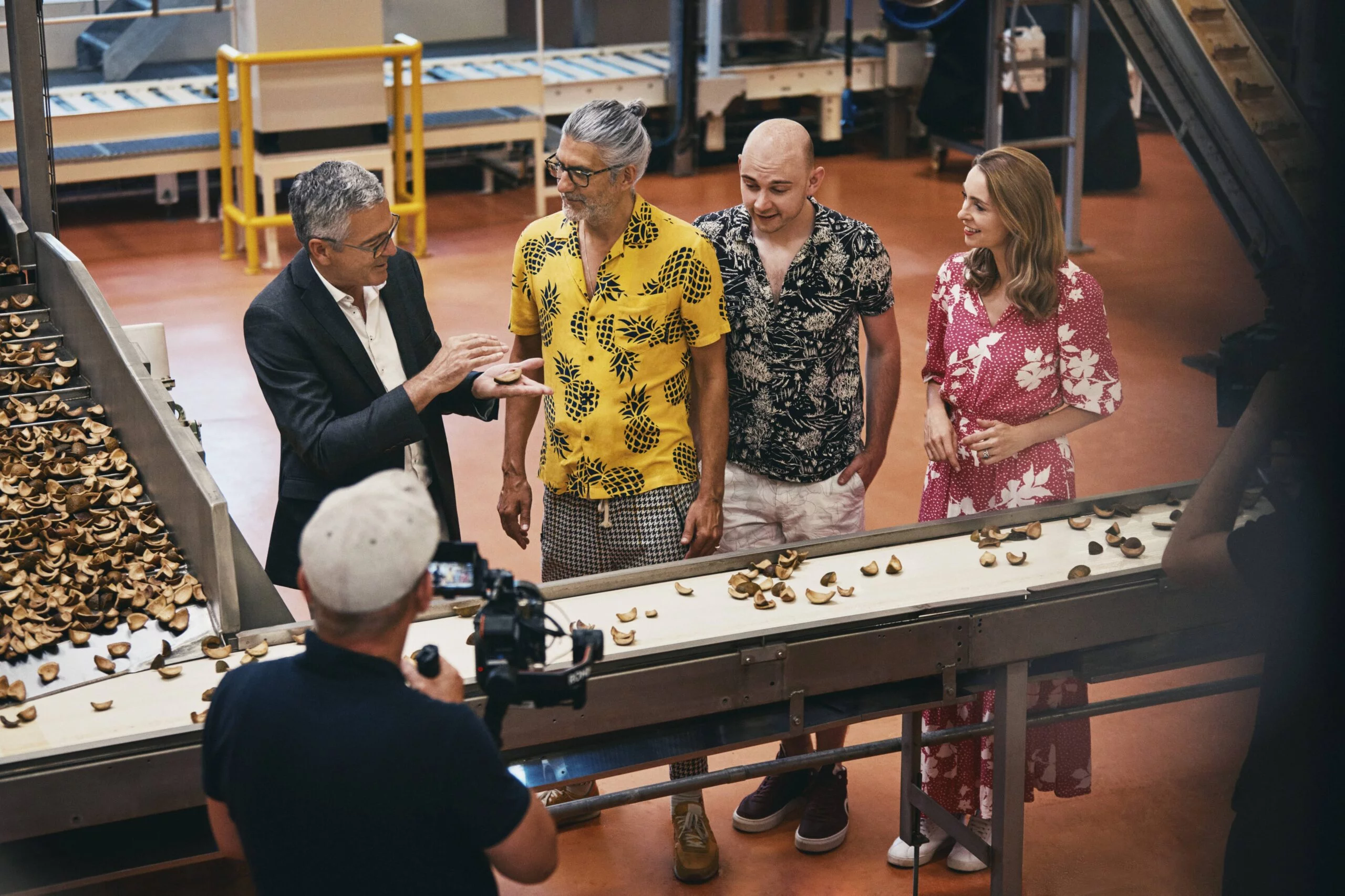 Grand Marnier, the iconic blend of Cognac and bitter orange liqueur, plays a starring role in the latest series of The Three Drinkers, the popular travel show on Amazon Prime Video. The award-winning duo, Aidy Smith and Helena Nicklin, along with guests Eulanda Shead-Osagiede and Eddy Temple-Morris, embark on a cultural and gastronomic journey in and around the picturesque French region of Cognac.
The series titled "The Three Drinkers in Cognac" explores the spirit of Cognac and other local delights across four episodes. From the history and evolution of Grand Marnier to classic cocktails with a twist and ultimate food pairing, viewers are invited to experience inspiring moments with influential names from the industry.
One of the most memorable parts of the trip for Aidy Smith was the visit to the chateau where Grand Marnier's famous Citrus Bigaradia oranges are distilled and blended with Cognac to make the liqueur. The Three Drinkers meet with Master Blender, Patrick Leger, diving into the origins, production, and magic of Grand Marnier.
From raw materials to the finished product, the team then joins Mixologist and Creative Influencer, Tiffanie Barriere, for a classic cocktails experience, elevating old favorites with an audacious twist of Grand Marnier. The Grand Margarita (an elevated well-known classic) takes a pride of place at the bar – alongside a few other creative concoctions inspired by their journey through the region.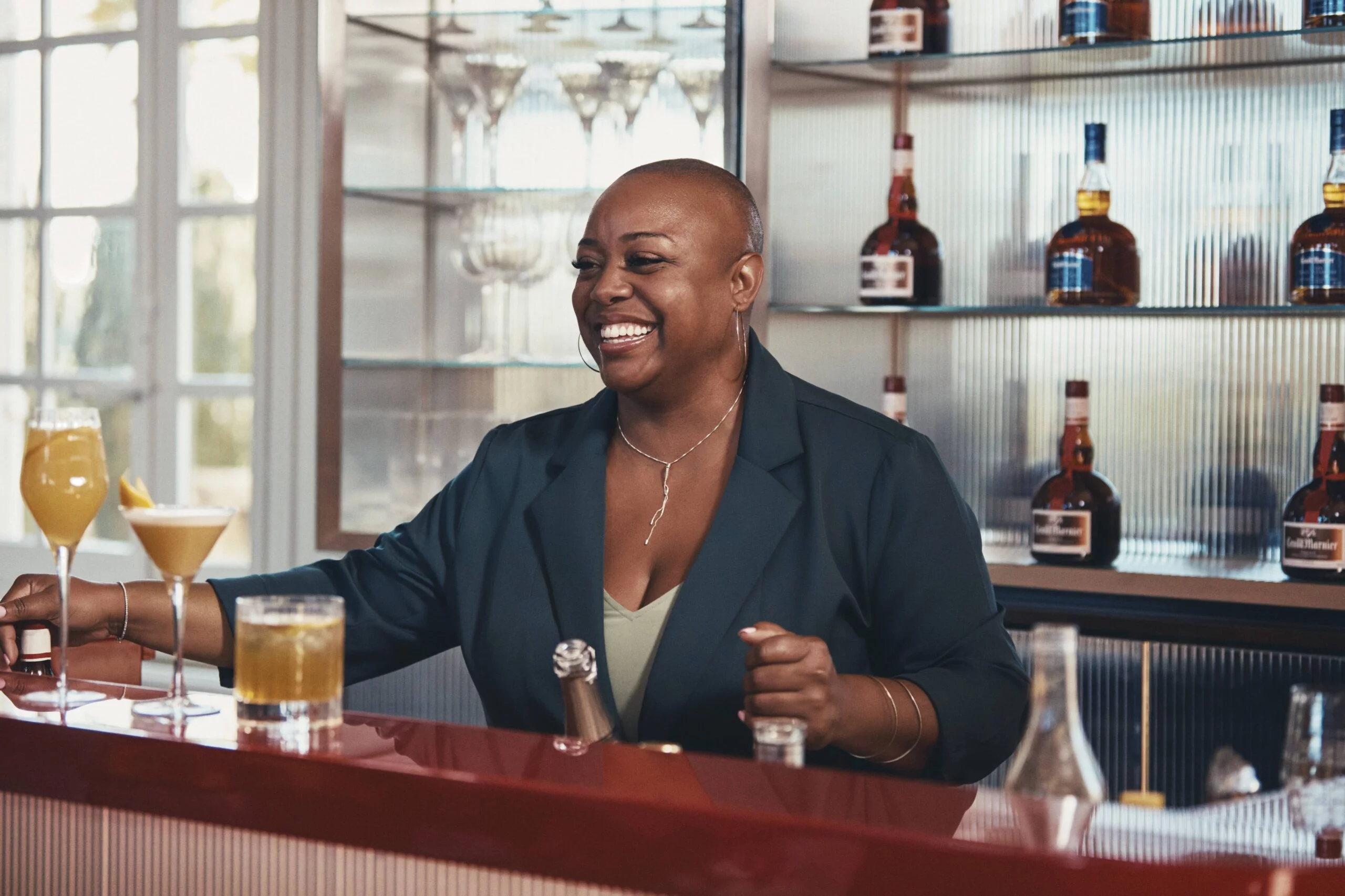 On the final stop of their Grand Marnier journey, Aidy and Helena meet once more with Master Blender, Patrick Leger, who, alongside Chef Julien Verrat, serves the ultimate food pairing with Grand Marnier Quintessence, from the oldest family reserves.
Throughout the series, The Three Drinkers remove misconceptions about Cognac, helping the audience discover brand new ways of enjoying this world-class spirit. "One of the most important aspects of this series is to showcase that Cognac doesn't belong at the back of your grandparent's cupboard and that's the same for Grand Marnier," explains Aidy Smith.
Patrick Leger, Grand Marnier Master Blender, speaks to his experience of partnering with The Three Drinkers for the new series. "The Three Drinkers in Cognac series explores the origins, history, and evolution of Grand Marnier. From the years of dedication behind our audacious recipe to the unique flavor combinations that can lead to more elevated cocktail experiences –we're excited to see the magic behind Grand Marnier come to life in this Grand Encounter".
The Three Drinkers in Cognac, launched on May 18th, allows viewers to discover the beauty and history of Cognac and Grand Marnier while learning new ways to enjoy this timeless spirit.